10 (Probably) Unknown Points of Interest in Kyoto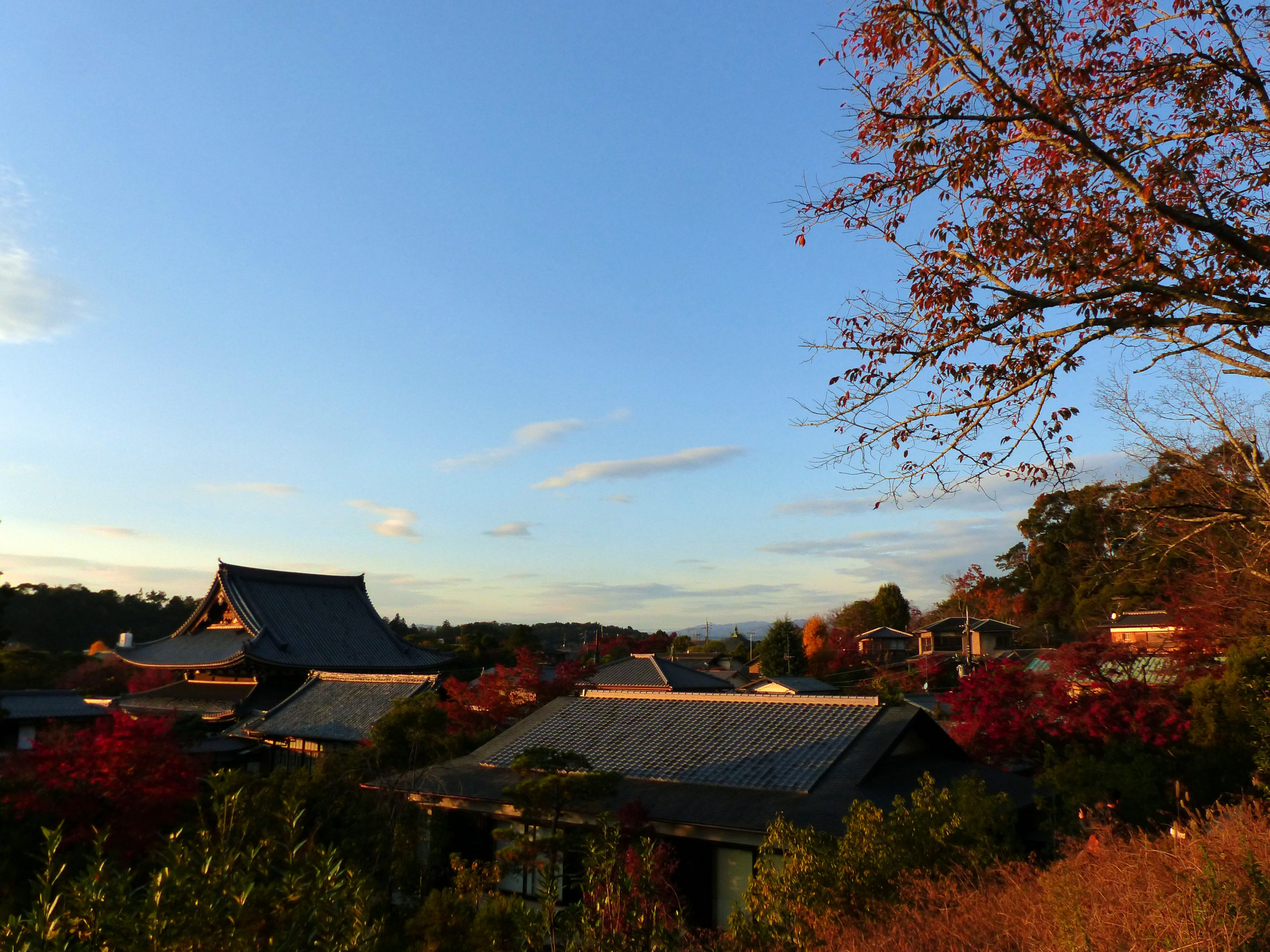 Introduction
When I arrived in Kyoto in early March 2020, I had a pretty clear goal: to spend as much time as possible with the friends I already had there and to grow my social network (both private and professional). I wasn't on vacations – I was there to establish the foundations of a new life after having put an end to the one I had built in Sweden for the past 10 years. Besides, my working-holiday visa lasting only one year, there wasn't any time to waste.[break]
In practice that meant dividing my time between money-making activities coming through my company, outings with friends (and through them the possibility to meet new people), to try and find customers and professional partners in Japan (relying on face-to-face meetings rather than e-mails), and finally spending whatever time was left at my coworking space to get the administrative paperwork done, along with anything left (such as writing this blog post!). What about tourism and enjoying the city and the country you ask? Well, perhaps… if there was time left.[break]
It all started rather well, but as they say: life is what happens to you while you're busy making plans. And in this case, what happened had a very specific name: COVID-19… And with it entertainment facilities closing down, friends locking themselves away at home and in the end the temporary closure of the coworking space itself – my last bastion of social contacts…[break]
And so about a month after arriving, that whole social life I was counting on as the foundation of my new life had all but collapsed!
After a short period of panic, I decided to make the most of the situation. I contacted potential leads through e-mails since face-to-face meetings were now impossible (which allowed me to get in touch with several of them located far enough away that physical encounters would have been complicated anyway), I also launched and completed several long and heavy projects (starting with updating my voice demos and exploring the fascinating world of visas), and finally I began to visit the city… First because there was no way I'd spend my days locked up in 26m² (although they're very nice indeed). But it quickly became an addiction; between famous locations that were deserted and hidden gems I randomly stumbled upon, Kyoto began to look like a giant labyrinth full of treasures to uncover…[break]
My strategy was simple: to pick an area in town, identify a couple of key points to check out in order to create a tour, to get there by bus or train and then walk the whole distance while being open to opportunities and inspiration. Sometimes I ended up sticking to my tour as planned, and sometimes I messed everything up to visit a peculiar street or an unusual shop, to follow tips from a person in the street who had dared speaking to me or to simply stop to take in gorgeous landscapes.
The list that follows is my trial at summarizing some of the most memorable points of interest I discovered (some of them being tips from friends). Both during that time of forced solitude and afterwards (even though my little adventures became rarer then).[break]
It's mostly targeted at Kyoto residents, visitors who have already seen the major tourist spots (most of them being worth the visit, especially during that spring of 2020 when there was almost no one there) and to those who happen to be in town with a bit of time to kill. So don't expect amazing, "must see" stuff. Think of it instead as suggestions of fun or interesting things to see or try out if you have a break in your schedule or if the following spots happen to be in your way.
I still feel like giving a list of my favorite spots among the most famous ones:

[break]

• The hike between Kurama and Kibune – make sure you spend some time walking the central street in Kibune to enjoy the river and shops! Although eating noodles above the river is just too expensive…

[break]

• Shugaku-in and its three villas, huge garden and view over Kyoto – it's free but you must book a date and time in advance. Japanese guide but audio guides in various languages available.

[break]

• The Kinkaku-ji – if there's few people around you can truly feel the peace of the place and imagine it as the Shogun's retirement home it once was.

[break]

• The Tenryu-ji and especially its garden – here again, if you're lucky enough to be all by yourself you'll feel like you've traveled to another world. Sit on the benches that face the tiny pond if you've only paid to visit the garden, or on the wooden terrace in front of the garden if you paid to visit the temple itself.

[break]

• Arashiyama's monkey park – it's fun to see wild animals but whether they're here or not the view is gorgeous.

[break]

• Okochi-sanso and its beautiful garden where you can stroll around at your own pace. Don't forget the meditation/sutra copying area whose stone garden representing a river is worth a look.

[break]

• The Daikaku-ji – both for the walk around the big pond and for the temple itself, whose cross-crossing wooden walkways are like an invitation to visit every corner of the place!

[break]

• Fushimi Inari Taisha – the top is of little interest so you may as well stop at the open plaza with benches and a view over Kyoto. A great walk in late afternoon and early evening as the Torii (wooden gates), flags and stone structures covered in moss take on an eerie look…

[break]

• Tetsugaku no Michi (The Path of Philosophy), whether or not the cherry trees are blooming. It's wonderful in late afternoon if you start from the Ginkaku-ji because as you get to the end of the road, you'll bathe in the sunset, with a view over Kyoto. I was even lucky enough to get there while a street musician was playing; his melancholic melodies were a perfect match for the colors and setting.