General Information
Ensuring a successful export project, increasing cross-border cooperation or simply understanding and being understood by your customers: services in Language & Culture for companies have an almost unlimited range of uses and will help you deal with foreigners in the best possible way and do business with other countries! They can prove helpful in small, day-to-day matters such as understanding a coworker's e-mail or your foreign supplier's website, all the way up to massive international projects such as a merger with a foreign company or entering a new market.
The Services
Consulting – benefit from the skills and knowledge of a language & culture specialist to solve the issues you face
• As an external partner
• As an internal team-member
Education & Training – familiarize yourself with another language or culture; make sure your understand it and are understood
• Cross-cultural Education
• Language Training
Localization – adapt your message to a new language and culture and ensure it is understood and attractive
• Translation
• Interpretation
• Dubbing / Voice over
• Copywriting
How we Work




1) We're Language, Culture & Communication specialists which means our knowledge covers various yet interrelated fields. Concretely this means that:
• We can deliver unique solutions that blend multiple services (they become our "toolbox") in order to solve complex issues
• We can deliver specific services just like any specialist, but usually with a higher level of quality due to our knowledge of elements related to the service(s) requested (for example our French courses always include elements of the French culture, making it much more relevant, we make sure our interpretation or translation work stays true to the original thanks to our knowledge of the cultures involved, etc.)

2) We can help you pick the right solution:
• You know exactly what you want? Get in touch and we'll implement it (may it be a/several service(s) from the list above or something brand new)!
• Not sure of what you need? Let us know so we can discuss the issue you face and come up with a tailor-made solution!

3) Whenever possible we try to offer a price for a result:
• It's in our common interest that things should go fast and smooth
• You have a greater control over your costs with no investment decisions needed beyond the initial one (no matter whether delays or adjustments in the services needed come up).
Examples
The following are a few examples of the use our customers have had of services in Language & Culture:
• Ensured quick start-up time of an expatriate and her family through language and cross-cultural training
• Increased cooperation between coworkers via language training
• Helped reaching a wider audience by translating the song from a company's advertisement to the local language and adapting it to the music
• Ensured higher efficiency of a manager in charge of a foreign team thanks to language and culture training
• Made possible the shooting of a documentary with international participants via simultaneous interpretation
• Made possible a study of online behaviors in a foreign country by carrying out interviews and searching for information directly in the local language, on local websites
What our Customers Say
"You made a brilliant contribution!"
Marcus Lindéen, Director "The Acali Experiment", Fasad Production
"The customer was happy, our boss was happy, we were happy… Everyone was happy! Great job!"
Sebastian Rosenlind, Digital Marketing Specialist, More Data
"David is an excellent trainer and adjusts the training to the needs of the student in a very good way."
Mattias Norin, HR Manager South EMEA Region, Volvo Group
"Thank you for your amazing hard work and we look forward to working in many more projects with you!"
Angela Serrano, Head of Talent Management, Bunny Inc.
"David provided an excellent and very pragmatic beginners course in French which quickly gave me the means and the confidence to start communicating in my new home country!"
Annika Strömdahl, expat to Brussels, Volvo Group
Some of our Customers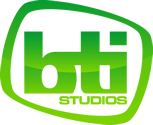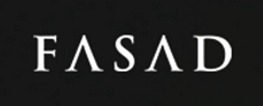 Founding member of Global Directions, the network of intercultural communication experts